The Client:
ABB Spirit IT (https://new.abb.com/oil-and-gas/sectors/midstream-and-transportation)
With proven expertise that stretches over more than 130 years, ABB established itself as a leading global technology company that energises the transformation of society and industry with the aim to achieve a more productive and sustainable future.
ABB's cutting-edge solutions, a wide range of services and more than 140.000 employees from 100 countries continue to push the boundaries of technology by connecting software to its electrification, robotics, automation and motion portfolio.
ABB Spirit IT provides the global Oil and Gas industry with advanced flow computers and a suite of software solutions for custody transfer. The ABB SpiritIT product portfolio is used by the largest Oil and Gas terminals in the world working on thousands of devices and servers 24 hours a day.
Project:
Flow-X & eXLent (https://new.abb.com/products/measurement-products/flow-computers/spirit-it-flow-x-series)
Flow-X series of flow computers are specifically designed for the custody transfer of liquid and gas. With unprecedented and uncompromised accuracy, grouped with Class 1 Division 2 and ATEX/IECEx Zone 2 certification for operating in harsh environments (-40°C to 75°C at 5% to 95% humidity) Flow-X represents a powerful and versatile platform that provides different enclosure options for panel-mount and field-mount installation and possesses measurement certifications provided by multiple, 3rd-party agencies.
Team:
Our team consists of two Embedded Engineers, two Software Engineers and a Product Owner with extensive domain expertise in the industry.
Goal:
The client had an existing solution that was in use for 15 years. However, they realised they needed a software partner with deep domain knowledge and technical expertise who could work efficiently on further development of their products: Flow-X, Flow-Xpress (IDE) and eXLent (central transfer data collection and aggregating system).
Our team is a part of the Research and Development team, whose goal is to create a system that will obtain IEC62443 part 4.1-2 Security Level 3 certification and become the first product from the niche to achieve this cybersecurity breakthrough.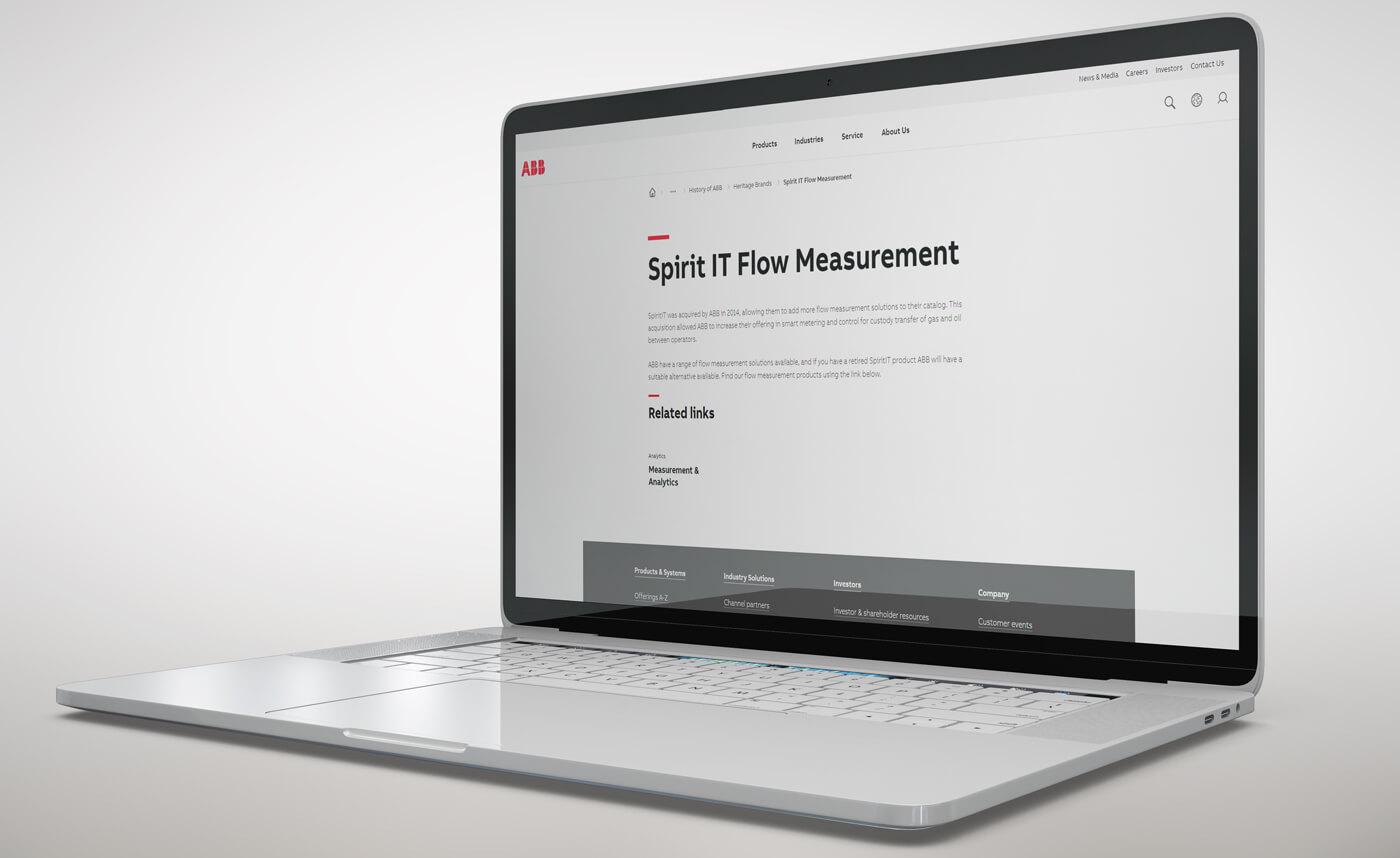 Technologies:
Embedded software development: C++
IDE for application development: C++, C#, VB.Net, Visual Basic
Web application: HTML, CSS, Javascript/TypeScript, React
​​eXLent: Node.js (TypeScript), C++
Solution:
Flow-X system can control the flow rate, block valves, sampling systems, proving systems, multi-product pipelines (batching), LACT racks and liquid loading and unloading systems, which eliminates the need for an additional PLC or a sampler controller. The device is configurable and operable over a secure HTTPS link from a touch screen or a web browser.
Our embedded software collects this data from sensors through Modbus (serial and TCP) or HART protocols and performs domain specific calculations. These calculations allow ABB's clients to receive comprehensive reports used for analysing the oil and gas quality during different transferring methods. Based on the characteristics of energy products, the clients can monitor the transactional data and use the gathered information for invoicing.
The entire embedded product is designed to be configurable to support running custom-designed applications through Flow-Xpress. The flow computers are also configurable, allowing the end clients to purchase one hardware and re-use it for various purposes.
Our eXLent solution is a central system that collects transfer data as well as diagnostic information from multiple flow computers, both ABB's and their competitors. Data can then be adjusted, verified, and approved before being sent to invoicing systems. It can be easily fit into existing infrastructures and topologies, based on modern communication protocols (e.g., OPCUA).
Result:
Through analysis, we successfully entered the modernisation process and overcame challenges related to maintaining backward compatibility. Our team thoroughly reviewed the software and the domain it operates in, which allows us to gain traction and enter the certification process confident that future software changes will not affect the product's stability and the client's reputation.
Our team has proven to be a valuable asset to the client because of our domain knowledge and our extensive experience in implementing different payment systems with the highest security standards in mind.
Our previous knowledge of cryptography, cyber security, and secure data processing principles can be applied to the cyber security implementation in the client's domain.
With proven business domain expertise, our comprehensive knowledge, and reliable software, we can start working towards implementing the highest security standards, which will help us achieve our goal - to build a product that will become the first one in its niche to achieve the targeted certification in the world.