Business Insights
We are a Digital Knights approved team
Maja Bozic
Categories: Company success
Date 30-Nov-2017
3 minutes to read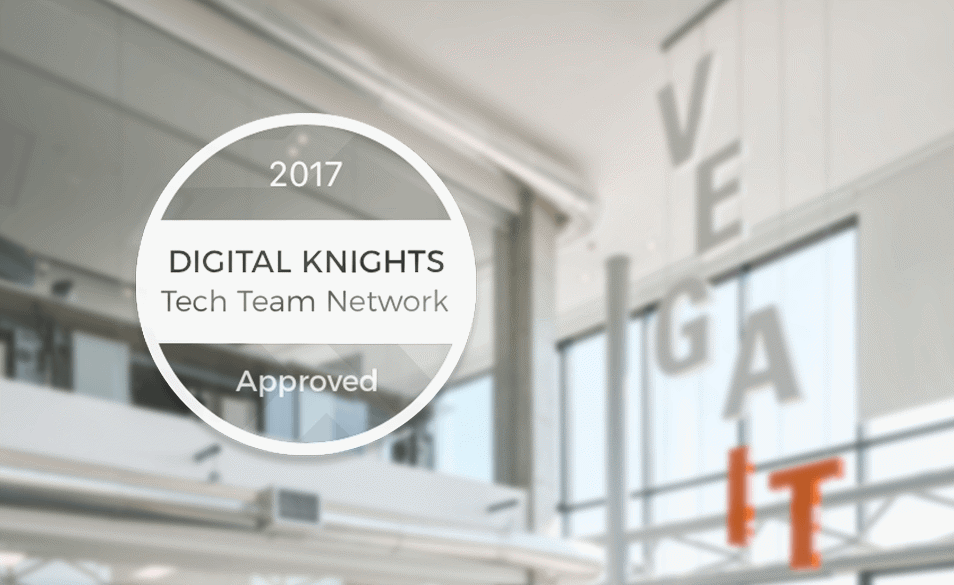 Digital Knights scouts the globe to find the highest quality tech teams and connects them to businesses and entrepreneurs for successful on-demand collaboration—getting products from conception to market with confidence, timeliness, and cost-efficiency.
They have screened over 300 software development teams worldwide so far. Only the best teams are handpicked to join the approved network and carefully matched with new exciting projects.
The Digital Knights network of approved tech teams helps major corporations and startups accelerate their innovation agendas.

The Due Diligence process has been defined by CTOs, serial entrepreneurs and tech due diligence experts acting as advisors for Digital Knights. Each of them has 20+ years experience collaborating with remote tech teams.
Digital Knights approved teams are not only technical partners, but also strategic advisors with industry-specific experience to provide feedback and support in business, sales, and marketing.
How were we tested?
The core of Digital Knights is a robust due diligence methodology for auditing the skills and capabilities of tech teams over the course of 6 weeks.
The process consists of:
Data collection

Management screening

Team interviews

Documentation reviews

Client satisfaction calls

Face to face meeting

Trial Project.
Our company went through the Due Diligence process a few months ago and we are very proud to say that we became a Digital Knights approved team. We got our badge.
Stay tuned for more news about projects we are working on.