Business Insights
Choosing the right software development company to outsource your fintech project: What you need to know
Nebo Djurdjevic
Categories: Business Insights
Date 26-Dec-2022
7 minutes to read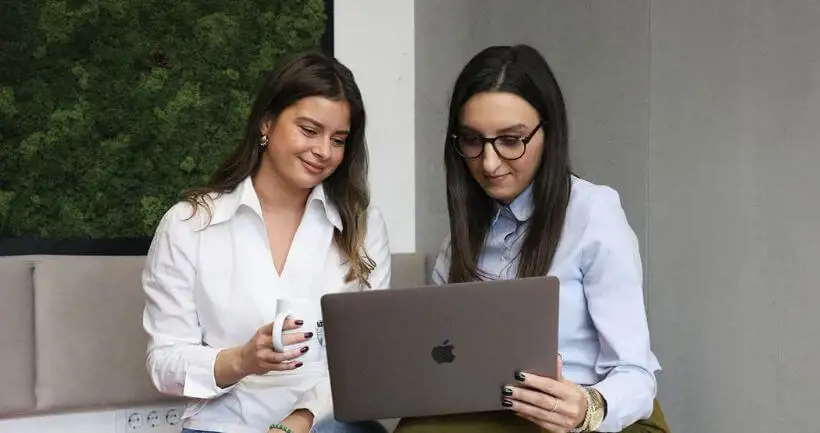 For decades, financial institutions have had the upper hand on the consumers - forcing high fees, unacceptably low-interest rates, and overall – making their clients' lives miserable. However, most of those institutions didn't keep up with the digital age, and in the last two decades – fintech emerged and provided streamlined processes and ease of use to people around the globe. Fintech, a combination of the words "financial" and "technology," refers mainly to financial services businesses that use technology to either automate or enhance certain financial services and processes. For example, Klarna, Venmo, and Stripe are some of the most notable fintech companies, some of which are unicorns. 
The fintech industry is rapidly growing – there are endless applications, and all financial sector segments are probed and picked, looking for spots to work on payments insurance, investment apps, mobile baking, and cryptocurrency. At first, fintech services were cutting edge, but today – they are a daily necessity. Because at fintech's core is the need to use technology to disrupt and augment traditional financial processes and make everything more efficient  and user-friendly. 
You are probably aware that without an explosion of fintech, we would all be stuck in well – at least the nineties. 
Fintech overview and current trends in EMEA

While fintech is continually at the sweet spot of finance and innovation – at the same time, the industry is maturing, and people are demanding more practical solutions that will solve their daily needs. Also, the approach of traditional financial institutions has changed thanks to disruptive competitors, and they are now actively exploring emerging fintech companies to acquire or partner with in order to win new or at least retain the existing market share.
Traditional financial services companies face a sea of change; however, this is a unique opportunity to become a skilled sailor. Compared with disruptors, traditional companies are experienced in compliance issues and regulations, don't have significant workforce fluctuation, and are often more stable. In the long term, these things considered a drawback can lead to better development of new products, operational efficiency, and customer engagement.
Let's review how KPMG sees the current state of EMEA's fintech industry
The fintech market experienced a massive year globally in 2021, making it look like investment has somewhat fallen off a cliff in 2022. That isn't the case. We've shifted back to levels seen in 2019 and 2020.


Fintech investors will likely enhance their focus on B2B companies working to help companies become more efficient or enable them to expand their value propositions.


EMEA attracted over $26.6 billion of fintech investment during H1'22, and investors have enhanced their focus from growth to value, how profits are generated and whether cash is being generated or consumed for growth
Fintech software development comparison: In-house vs. Outsourcing
In the beginning, we always face an eternal question – is it better to develop software in-house or outsource it to a software development company? And the lasting answer is – it depends. Some companies tend to lean on in-house development, while others search for the services of a reliable specialist with experience in a specific field.
Companies with internal capabilities (in terms of developers available) and enough funding to execute a fintech project often lack in-depth knowledge of the competitive landscape and consumer insight. What are the considerations for a company looking to execute a fintech project on their own:
Do you understand the fintech landscape well enough to recognize the opportunity for a new product or service?


Does your internal team have enough experience to execute a proof of concept or a pilot project?


Does your internal team need specific technical skills to develop the final product or service?


Can you choose an appropriate technology stack that will fulfill all the design and development requirements?
Some questions might prove more challenging to answer, and when that happens, keep your mind open and consider outsourcing at least some part of the development, if not the whole project. 
Some companies tend to lean on in-house development, while others search for the services of a reliable specialist with experience in a specific field.
What are the benefits of outsourcing fintech software development?
At first, outsourcing might seem like a no-go, but when you examine it more deeply, it certainly has advantages and can significantly lower the overall costs of building and maintaining your product. Let's explore the main ones:
Outsourcing is cost-efficient.

The average cost of a developer's salary in Western European countries can easily reach more than €100K annually without calculating the additional costs you might incur related to vacations, sick leave, and benefits to retain and recognize talent. On the other hand, the average rate of outsourcing is significantly lower, which makes sit a more reasonable choice. 

In-house development can distract you from core business.

You know how it goes with new products – you will probably allocate a certain amount of hours of your internal team to a new fintech product, and with time – your core business will start to suffer. When outsourcing, this doesn't happen because the outsourced team works only on the product you assigned them. 

Proven experts work on your product.

When hiring, you are often limited to a pool of available developers. When outsourcing, you have access to a global pool of fantastic talent with extensive experience in fintech. Surely you want to have an experienced team with deep experience working on software development.

You can scale up - and down as well.

During the development, you may need to add a developer with a specific skill set to your team – and it might be hard to source someone willing to join short-term. You don't have such issues when outsourcing because the development companies are flexible and can adjust the team to your needs. 

Faster development

When developing the product internally, you are limited by the number of developers you have. When you outsource, you can quickly set up a team tailored to your needs; therefore, development becomes much faster. 
How to choose a fintech software development partner?
First, why do you need a partner and not a vendor?
Vendors are focused on delivering quality software based on client's requirements at a reasonable cost. However, the software is not just a business enabler in fintech. It is a critical business asset and competitive advantage. Accordingly, software development requires innovative thinking, a proactive approach, and deep domain expertise. For this, you need a software company that will be your partner and takes ownership of the project.

With the global talent pool growing every day, you need to be mindful when selecting the right fintech software development partner for yourself. Of course, the most critical areas are that the partner the fintech domain expertise, can provide a deep insight into industry trends and products, and can completely understand the demands you set before them. When considering a partner, this is the homework you need to do in advance.
Define your business needs

Successfully defining your business needs is the most crucial step when developing a fintech product. First of all, you need to examine what will be your ideal fintech niche - and there are plenty to choose from. However, keep in mind that it would be perfect if it's related to your core business; that way, you won't need to deviate far, and at the same time, you will be adding value to your core product or services. Second, define the area of improvement you will target and your competitive advantage. As you move along the steps, be sure to launch extensive research to evaluate if the market is ready for the innovation you are planning.

Make a list of potential vendors.

When making a list, consider all the aspects that might be important in the long run – first of all - similar cultural background and proximity in terms of time difference and location. It might seem appealing to select vendors with an 8+ time difference, especially regarding price; however, this will prove to be more of a drawback than a benefit. Nearshoring is the key. After making a list of nearshore vendors, select the top five that you find most attractive. The following factors you need to take into consideration are the following:

Vendor size
Expertise
Yearly turnover
Management team

Analyze their case studies and previous clients

Let the vendor know that you consider hiring them and ask for fintech case studies and references. In this way, you will establish contact and almost instantly be able to evaluate their approach and level of professionalism. Don't hesitate to reach out to the clients mentioned in the case study and find out for yourself whether the partner you are considering is trustworthy. 

Ask to see certification, security, and privacy policies.

When developing a Fintech software solution, security and policy are the biggest concerns. The partner you select needs to know different answers to problems that might arise and strictly adhere to proper security standards and data management when developing a product to mitigate risk. 
Choose the right outsourcing type and model
You need to know your project requirements when considering outsourcing and before deciding on the type and model. Some of the initial questions you need to consider are:
What is the project scope?
What core features will your product have?
What milestones and deadlines do you have in mind?
Only after answering those can you start examining types of outsourcing models. Based on the experiences of various clients, partners, and vendors, some of the best ones are:
Nearshore outsourcing

The benefits of nearshore outsourcing are far and wide, but here are just three points that make it a superior model than offshoring:

No cultural and time differences lead to better and more efficient communication
Access to an extended talent pool with a specific skillset
Better control of the project thanks to geographical proximity

The staff augmentation model

is excellent for short projects or when you need a specific skill set. Your partner will provide you with temporary or contract-based developers who will work on your project. 

The dedicated team

model is used for long-term projects requiring a high level of expertise. The developers function as an extension of an in-house team and are responsible for managing a whole project of specific parts of it.  

The full process model

is perfect for complex projects that spread over a more extended period. As a client, in this model, you are responsible for providing the inputs and approving the deliverables; the partner is responsible for managing and executing the whole project. 
How Vega IT can help you with your fintech software development needs?
Throughout the years, we have worked with numerous financial institutions providing them with a range of services and custom development solutions. Some of our projects are:
Development of digital banking platform. The platform allows banks to re-invent their products, processes, and operating models in a single, cloud-capable, API-based, transactional, saving, and lending core; while at the same time providing over 30 supporting services such as decisions, workflow, document management, financial ledger, and product configuration. You can read more about it here.
Content management system for a bank. Bank of Cyprus, the leading provider of retail banking services in Cyprus, needed a new website to present its range of services and offers. Therefore, we implemented the EPiServer CMS with a multi-language feature. The project results increased their existing clients' satisfaction, recorded growth in registering new clients, and improved Bank's financial results. Read more about it here.
We're here to find fast, elegant solutions to your trickiest problems. Get in touch at contact@vegaitglobal.com.